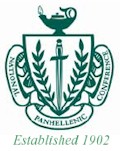 Sororities
Home
Sororities

Pictures

Recruitment
Contact Us

Links

Our Current Panhellenic Sororities
Gamma Phi Beta and Phi Sigma Sigma


What is a sorority?

A sorority is a social organization of women that are brought together by a common goal: a strive for higher womanhood. Sorority sisters are brought together through the campus to which they attend, and find a bond that lasts a life time. This bond is created through traditions, volunteerism, and personal growth. Most members refer to their active years of sisterhood to be responsible for a considerable amount of positive change within themselves.

Not only does becoming a member of a national sorority provide you with many local sisters, but it also provides you with sisters throughout the country. A national sorority is one who has many chapters at campuses throughout the country as well as in Canada.

Some of the activities that sororities participate in include:

Campus Involvement (ie. positions held in other counsels outside of the sorority, holding and participating in events)
Philanthropies (Relay for Life, Gamma Phi Beta's national philanthropy is Campfire USA, Phi Sigma Sigma's national philanthropy is National Kidney Foundation)
National Sorority guidelines, standards, and events
Greek events and council (including greek week, socials, and all greek philanthropies with other sororities and fraternities)
Events with other clubs and greek organizations
Retreats
sisterhood activities





What is Panhellenic?

The Panhellenic council at CSUB is an organization that is goverened by National Panhellenic Conference (NPC). NPC governs over sororities who are members of the organization. The Panhellenic sororities that are chartered at CSUB are Phi Sigma Sigma and Gamma Phi Beta, and the council assures that all guidelines are being followed and Formal Recruitment runs smoothly. For more information about NPC please visit their website by clicking here or by visiting www.npcwomen.org.



What are the benefits of joining a national sorority?

Below is an information sheet about the benefits of greek life from unknown origin that contains very valuable information.

Who are greeks?

Fraternity and sorority members are referred to as "Greeks" not because of any Grecian ancestry but rather because of our practice of using Greek letters to identify our particular organizations. Greeks are proud of their fraternities or sororities, and that \ pride tends to carry over into other aspects of their personal and professional lives.

Being Greek means more than just wearing "letters", attending meetings, and going to parties. Being in a sorority/fraternity is about making friendships that will last far beyond your college years, while enhancing your personal development. You will do this by committing to our ideals of scholarship, leadership, and service. Being Greek means being respected for your individuality, while being part of a brotherhood of individuals who share the same goals and values. Your sisters/brothers are there to support you, making your transition to college easy and enjoyable.

Greek individuals comprise only 2% of the population of the United States. However, this 2% comprises a very successful group of individuals:

Over 85% of the student leaders on some 730 campuses are involved in the Greek community.
All but eight U.S. Presidents born after 1825 have been fraternity men. Today, 76% of all U.S. Congressmen and Senators are Greek.
Of the United States' 50 largest corporations, 43 are led by fraternity men or sorority women.
Undergraduate fraternity and sorority members raise over $7 million for charity every year.
A U.S. Government study shows that over 70% of all those who join a fraternity/ sorority graduate, while less than 50% of all non-fraternity/sorority persons graduate.
Students who join Greek organizations are more likely to return to school the following year.
Greeks volunteer over 850,000 hours annually across North America.
Approximately 85% of the top executives of Fortune 500 companies belong to a fraternity or sorority.


This does not mean that if you join a fraternity or sorority, you will automatically be successful. It does mean that the skills and experiences gained while in a fraternity or sorority can help put you on a path toward success. You still have to get there through personal effort.

Greek Advantages

Did you know that there are many advantages to membership in a Greek organization?

Recent information gathered by the Research Initiative of the North American Interfraternity Conference (men's Greek organizations) and the National Panhellenic Conference (women's Greek organizations) indicates that members of Greek organizations:

have a higher retention rate as college students.
tend to make larger gifts when donating to various causes.
are more likely to volunteer in their communities.
are more likely to be involved with their alma maters after graduation.
are more likely to be active in civic affairs.
are more likely to be responsible citizens during adulthood.



Employers cite the fact that they are more inclined to hire someone who has been a member of a Greek organization because of his/her leadership and teamwork skills.