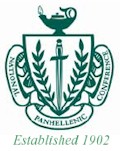 Recruitment Information
Home
Sororities

Pictures

Recruitment
Contact Us

Links

What is Fall Formal Recruitment?

Fall Formal Recruitment is a great way to begin or resume your college career! It is a time where interested women come together to learn more about the sorority chapters on our campus and decide which group is best for them. Formal Recruitment is a great way to meet other women who are current or new CSUB students. Recruitment weekend is a great weekend filled with excitement for both you and the sorority women. The weekend consists of an event each night from both sororities in which you will be able to get to know the women. Panhellenic, as well as both sororities, holds a zero tolerance policy for hazing.

Important Information For Potential New Members:

Fall Formal Recruitment for Fall 2010 will run September 30th until October 3rd.
Available online is the schedule for Recruitment 2010 and Recruitment Frequently Asked Questions. Keep reading for more information about Recruitment!!

Recruitment Requirements:

There are no requirements for attending recruitment, however both sororities have requirements for membership that must be met in order to be given a "bid." These requirements include:


Enrollment at CSUB for the Fall 2010 quarter.
Entering freshman: high school GPA of 2.8 or higher
Continuing students: cumulative GPA of 2.4 or higher. (Students new to CSUB need to include an unofficial transcript with their Recruitment Application.)


There is a $10 Recruitment Fee assessed by to each woman who comes through Formal Recruitment. This fee helps in operation of the recruitment weekend. You may pay the fee at any information meeting or on the first night of recruitment. Cash or check accepted. Please make checks payable to: CSUB Panhellenic.