CSU Bakersfield
Guitar Arts Series
2013-14

Welcome to the fourth season of the CSU Bakersfield Guitar Arts Concert Series - Presented by Bakersfield Marriott at the Convention Center.

This season we have a wondrous line-up of events including two concerts in the more spacious Doré Theatre - to help accommodate our quickly growing audience! We will hear a young lion of the instrument - Isaac Bustos; a champion of the modern - Paul Bowman; a young LA-based guitarist making her mark on the guitar community Iren Arutyunyan; and the 2012 Guitar Foundation of America ICAC winner - Rovshan Mamedkuliev.

To simplify ticket buying procedures you will see links to an online ticket seller - Brown Paper Tickets. There you can pre-purchase tickets for any and all events and choose to have tickets delivered directly to your doorstep.

There is a per ticket service charge added (about $1.25 per ticket) but we feel the service is worthwhile and allows for credit card and debit card purchases - which are typically not possible at campus events.

As always, a small amount of tickets will be available at the door on the night of the concert, but we urge you to use Brown Paper Tickets to reserve your seat!
Isaac Bustos
Friday October 18, 2013
7:30 PM
Music Building, room 127
$15/$10/$5

Performer and educator Isaac Bustos enjoys an extensive performing schedule that has taken him to Canada, Central America, Europe, and all over the US. He has earned an impressive number of top prizes in over 12 major international competitions, 7 of which are first prizes. In the fall of 2008, he released his debut CD titled Caprichos y Sonatas which Soundboard magazine described as "…one of the best…it has everything one could want."

Born in Managua, Nicaragua Isaac Bustos began playing popular Latin-American music on the guitar by ear at age 11. By age 12, he was accepted into the Conservatorio Nacional de Musica in Managua where he received top honors. In 1988 he immigrated to the United States and continued his studies with Juan Mercadal, Carlos Molina and Rene Gonzalez. He holds a Bachelor of Music degree in guitar performance from the University of New Hampshire, and Master of Music and Doctor of Musical Arts degrees from the University of Texas at Austin where he studied under Adam Holzman. Bustos is also a founding member of and performs regularly with the award-winning Texas Guitar Quartet.

Since 2005, Dr. Bustos has served on the faculty at Texas A & M University Department of Performance Studies where he is head of guitar studies and artistic director of the Texas A & M International Guitar Symposium and Competition.

For more information on Isaac Bustos visit his website:

http://bustosguitarist.com/


Guitar Day III
Saturday January 25, 2014
9 AM to 4 PM
Music Building, CSU Bakersfield
FREE ADMISSION
Register Here


The CSUB Music Program is pleased to announce Guitar Day III will be held on January 25, 2014 on the Campus of CSU Bakersfield. This day-long event is part of the CSUB Guitar Arts Series and is designed to bring young, aspiring guitarists of all styles and ages to CSUB for a day of Master Classes, solo and ensemble rehearsals, and recitals led by Jim Scully and Roger Allen Cope and our 2014 guest artist - Iren Arutyunyan. This diverse set of events is a great opportunity for guitar enthusiasts from the region to come to our campus and participate in a day of guitar-centric activities.

Best of all - each daytime activity is FREE of charge for attendees, auditors, students, and family. The evening command performance recital is FREE for attendees and only $5 for friends or family members who might want to join us!

Please read on to learn about our registration process, audition requirements, selected repertoire and other details you will need to plan your Guitar Day experience.

Please plan to join us for a unique day of music-making!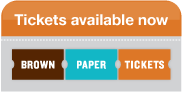 Guitar Day Command Performance featuring:
Iren Arutyunyan
Saturday January 25, 2014
6:00 PM
Doré Theatre
$15/$10/$5 (Free for Guitar Day Participants)


Iren Arutyunyan began studying classical guitar at the age of seven under the instruction of her father and continued her studies at the University of Southern California where she received her Bachelors and Masters Degrees in Music.

Iren has won several prestigious guitar competitions; in November of 2011 she was selected as the winner of Guitar Foundation of America Regional Pre-Professional Soloist Competition that included participants from all over California. She has participated in numerous master classes and studied with guitar luminaries such as Scott Tenant, Brian Head, Pepe & Angel Romero, David Russell, and Paul Galbraith.

From 2010 to 2012, Iren led an afterschool music program for Youth Policy Institute, a non-profit organization dedicated to providing academic assistance and enrichment activities to empower youth. In the summer of 2012, Iren attended the Volterra Project in Italy created and led by Antigoni Goni which offered masterclasses, music physiology training, management seminars, and community performances.

As of 2012, Iren continues to perform and teach extensively in Southern California.

For more information on Ms. Arutyunyan, visit her website:

http://irenguitar.com/welcome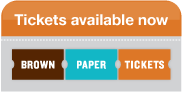 Paul Bowman
Friday February 21, 2014
7:30 PM
Music Building, room 127
$15/$10/$5

Guitarist Paul Bowman is one of today's advocates of new music for the guitar. Modern composers have written over 50 works for him, including music by John Eaton, Ursula Mamlok, Charles Norman Mason, Craig First, Alain-Michel Riou, Dorothy Hindman, Keith Carpenter, Easley Blackwood and Yehuda Yannay.

Dr. Bowman earned BM and MM degrees in classical guitar Performance from the Manhattan School of Music in New York, and the DMA in Contemporary Performance from the University of California at San Diego. He has studied with guitarists Sharon Isbin and Carlos Barbosa-Lima, among many others. He studied new music interpretation with flutist Harvey Sollberger, pianist Aleck Karis, bassist Mark Dresser and flutist John Fonville. Dr. Bowman has given master classes in classical guitar at exotic location's such as Eastern Mediterranean University in Northern Cyprus and, at the not-so exotic Birmingham-Southern College. To date, Dr. Bowman has produced a 13 compact disc boxed set of published and unpublished studio recordings.

For more information on Paul Bowman, visit his website:

http://www.paul-classicalguitarist.com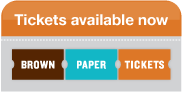 Rovshan Mamedkuliev
2012 GFA ICAC Award Winner
Thursday April 3, 2014
7:30 PM
Doré Theatre
$15/$10/$5

Rovshan Mamedkuliev has studied in classes with the leading musicians of Russia, and guitarists Leo Brouwer (Cuba), Fabio Zanon (Brazil), and Roland Dyens (France). He is widely respected especially for his performances of repertoire from Bach to contemporary composers.

Born 1986 in Baku, Azerbaijan, he is a laureate of the major Russian music contests (the Aleksey Petropavlovsky) and international competitions including the 30th Guitar Foundation of America International Concert Artist Competition held in Charleston, South Carolina. Since1999 he has won more than twenty awards in major competitions

He started his studies in guitar at the age of 11 winning high marks for artistry. In 2004, he entered the Nizhniy Novgorod Conservatoire (named after M.I. Glinka) and in 2009 completed his education with honors. Since September 2009, he has been a graduate student of the Nizhniy Novgorod Conservatoire where he teaches in the Department of folk instruments, as well as in the Arzamas Music College.

For more information about Rovshan Mamedkuliev, visit his website:

http://mamedkuliev.ru/en/news